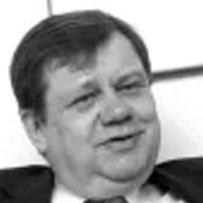 Mr. Christoffer Taxell
1999 to 2007
Mr. Christoffer Taxell has been Chairman of the European Services Forum since 11 December 2007.
Until 2006, Mr Taxell was Chairman of the ESF's member the Confederation of Finnish Industries EK. Mr. Taxell's career includes senior positions in politics, business and academia. He held in particular ministerial functions in Sweden for over ten years, was a member of the Parliament for over fifteen years, and has been Member of major Swedish Companies' Boards since 1985.
Mr. Taxell also served as a Chairman of Finnair, and the Nordic Distribution company Stockmann for many years.